Simple Suggestion Increases Savings Enrollment, Contributions
What was the challenge?
The Thrift Savings Plan (TSP) is a retirement savings and investment plan for Federal employees and members of the uniformed services. Servicemembers' enrollment rates average roughly 42 percent, compared to 87% among civilians, and many Servicemembers have insufficient retirement savings.
What was the program change?
OES designed several versions of an email message about how and why to enroll in TSP. Some of the emails included a suggested contribution rate, which may act as an anchor value and affect decisions about whether and how much to contribute.
How did the evaluation work?
Servicemembers were randomly assigned to receive no email or one of nine different email messages. Their contributions to the TSP were compared using the next month's payroll data.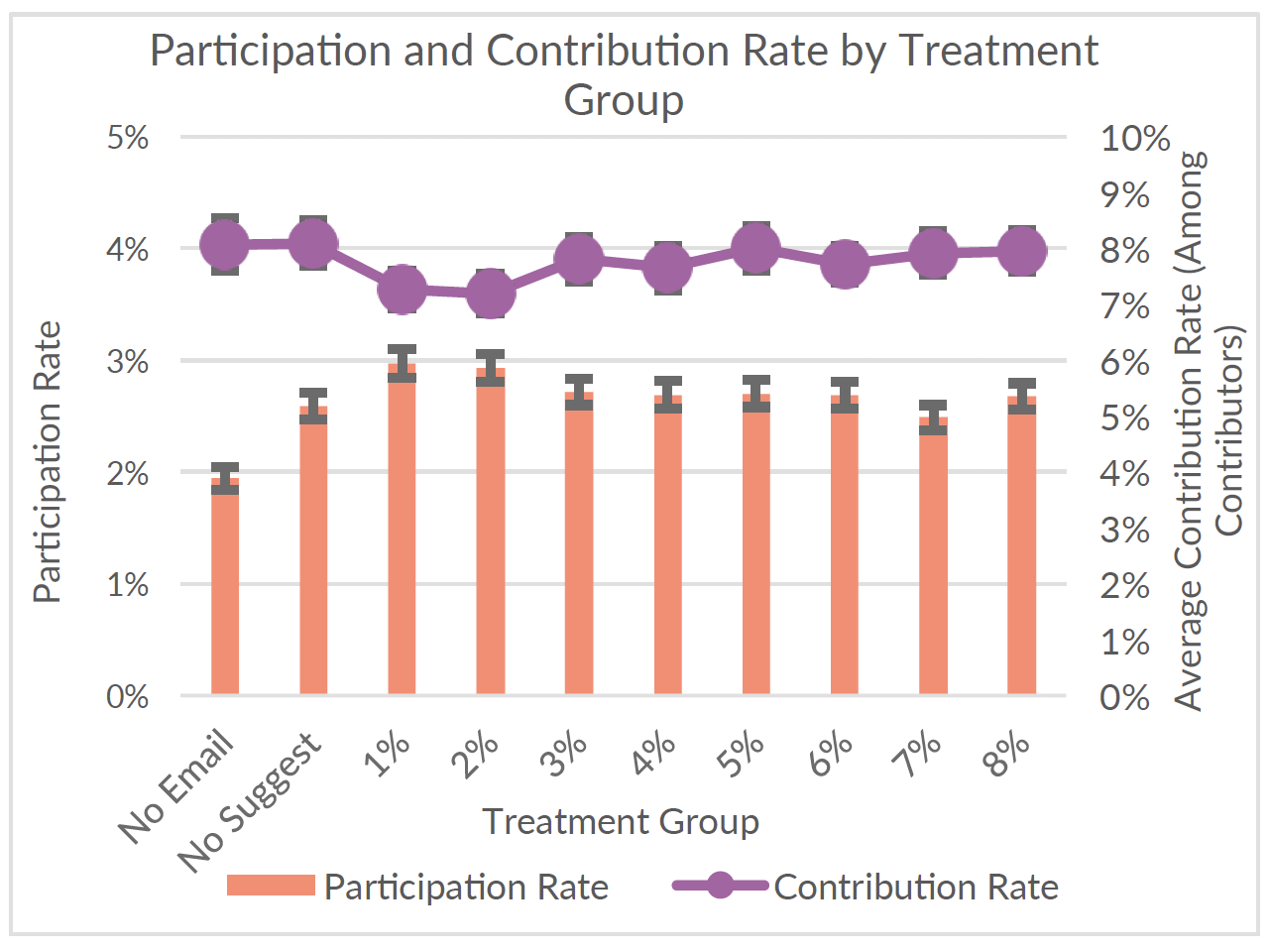 What was the impact?
Emails with anchor rates increased participation in the TSP by 0.77 percentage points compared to no email, leading to more than $1 million in new TSP contributions in February 2016 alone.
See here for a related blog on the persistance of this intervention two years later